Carpets with yarn threads are called pile carpets. They stand out for their dense, soft surface and are durable and long-lasting. Pile carpets are divided into 3 types. Short pile carpets up to pile height of 1.5 cm, high pile carpets from pile height of 1.5 to 5 cm and long pile carpets from pile height of 5 cm. This type of carpet also includes flokati carpets. They are similar to a long pile carpet, with the surface resembling fur, long and rough-silky. You can also find shaggy carpets in many households. These are often high or long pile rugs made of synthetic fiber, which are characterized by their shaggy, scruffy look.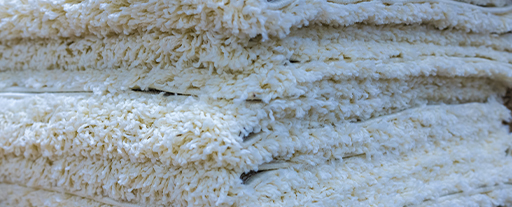 Viktor Fedorenko / Shutterstock.com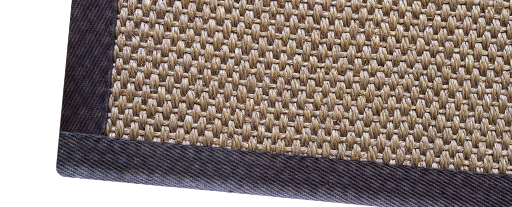 Kusska / Shutterstock.com
This type of carpet is characterized by its characteristic border. Stylish and at the same time functional and durable. This type of carpet can be made of a variety of materials such as sisal, virgin wool or even synthetic fibers.
Bright colors and sophisticated motifs are the distinctive features of an oriental rug. Each hand-knotted knot is a part of the whole artwork, which makes the traditional production extremely elaborate and this type of carpet exquisite. They are made of high quality materials such as virgin wool, silk and cotton. Nowadays, these carpets are often made by machines as well. Here are a few examples of which carpets belong to the Orient family: Afghan, Afshar, Bakhtiar, Gabbeh, Persian and Smyrna.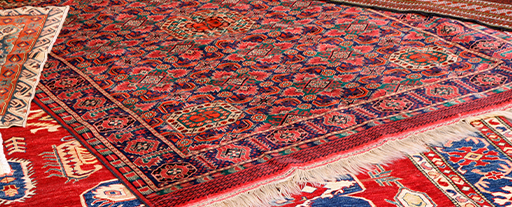 ChiccoDodiFC / Shutterstock.com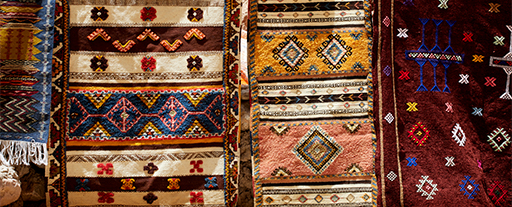 Svetla Ilieva / Shutterstock.com
Once used as flooring in the nomad tents, Berber carpets are now particularly popular in modern living styles due to their thickly knotted, rustic character. Berbers can be identified by their predominantly plain natural colors and subtle ornamentation. The pile is thick and soft which makes this type of rug very high maintenance.
Silk carpets often resemble a Persian, as Persian patterns are often incorporated here. Due to the brilliance of silk, the carpet surface reflects light. The noble and high-quality natural silk is knotted by hand and characterizes the carpet by its tightly woven, low pile. The carrier fabric can be cotton or silk.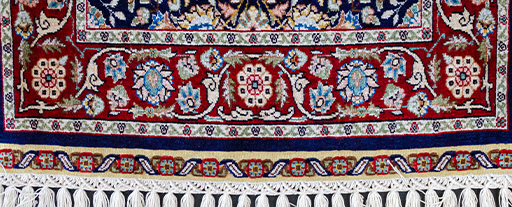 Tminaz / Shutterstock.com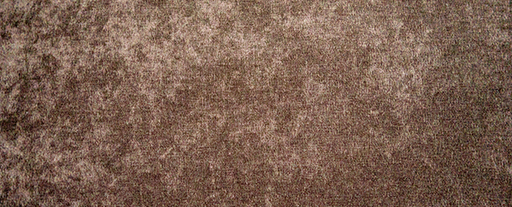 VK1971 / Shutterstock.com
Velour comes from the French and means velvet in German. Velour carpets are characterized by their short cut fibers and are therefore very easy to clean and durable. They are mostly made of synthetic fibers and are manufactured by machines. The longer the fibers are, the softer this carpet is. Also included in this category are curled velour carpets. Their pile consists of curled, up-twisted yarn.
Sisal, jute and hemp carpets
They are made from the fibers of plants and, as a result, very durable. These natural carpets are rather hard and thus not very easy to clean. However, if you take good care of them, they will last a long time without cleaning and special care.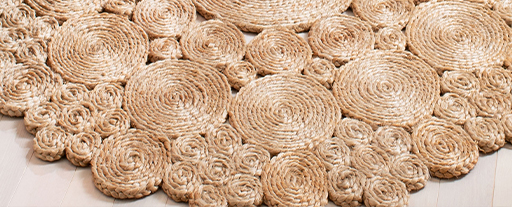 Design gallery01 / Shutterstock.com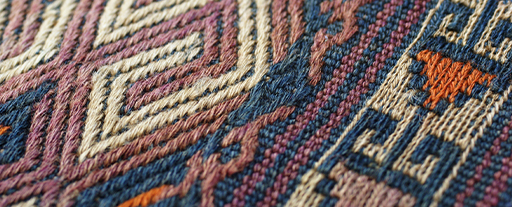 steve estvanik / Shutterstock.com
Kilim carpets and flatweaves
Turkish Kilims, are woven carpets, which can be used mostly on both sides and are often used to decorate walls. The flatweave family also includes the sumak technique, where a special weaving method is used. Most often sheep or goat wool is utilized in the production. In originals cotton is not found. The motifs lead back to nomadic tribes and refer to nature with animal and plant patterns. Kilims are a real eye-catcher in any home due to their colorfulness.
So, have you figured out what kind of carpet you have at home? If you're still a little unsure about the type of processing of your carpet, we'll briefly explain that as well.
Types of processing carpets
The craft of making carpets can be traced back to centuries-old traditions. Many years ago, with high precision and countless hours of work, magnificent carpet ornaments were made by our ancestors. In modern times, traditional handmade carpets still exist, but machines can also be used to make carpets much faster and therefore cheaper. Rugs are made by three different methods. 
Knot by knot, these precious carpets are made by skilled weavers. Experienced professionals create about 8,000 to 12,000 knots per working day. For large carpets, they knot by hand every day for up to a year until the finished piece is ready for its new owner.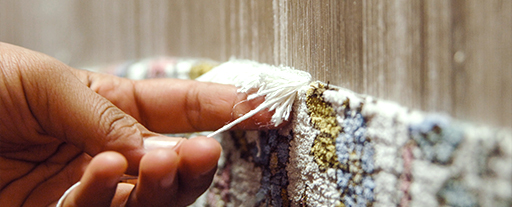 Alba_alioth / Shutterstock.com
Hand weaving is the oldest method of carpet making. Warp threads are stretched in a loom and the weft thread is then inserted alternately above and below the warp threads. Nowadays, machines even make it possible to weave patterns into woven carpets.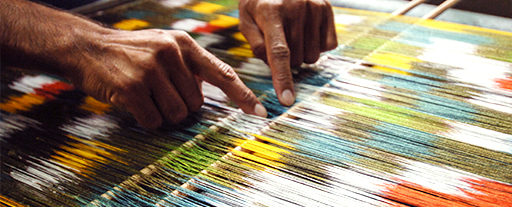 Alba_alioth / Shutterstock.com
These carpets consist of a backing material and yarn. The yarn is stitched into the backing material, creating the typical loops of a tufted carpet. To prevent them from coming loose, the underside of the carpet is glued and partially covered with a cotton fabric. The tufting process can be divided into three types: Loop pile, cut pile and cut loop. Special loop pile carpets, also called sling carpets, can be tufted by machine.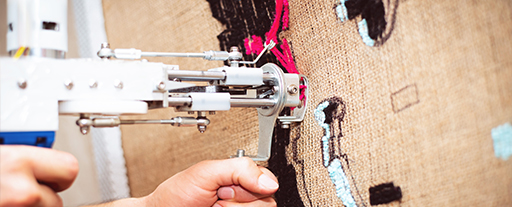 Tetiana Volkonska / Shutterstock.com
Now you can show off your carpet knowledge and know for sure what to look for and which type of carpet suits your needs when making your next purchase.
And if yours is in need of a cleaning, you can book a professional cleaning and treatment of your rug directly with us.